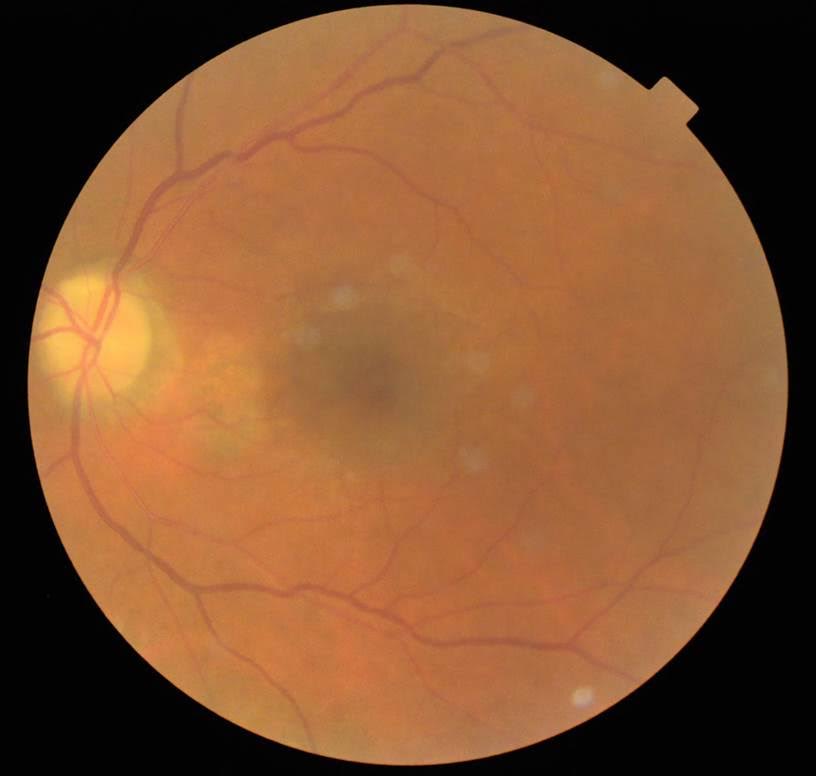 Fluid that Comes and Goes
Case Study: Fluid that Comes and Goes
Dr Daniel Chiu
79 yo man with history of longstanding Right poor vision with optic atrophy presented with OCT findings of query Left vitreomacular traction on routine eye check without much symptoms
Medically he is in good health except chronic asthma on long term preventative medication.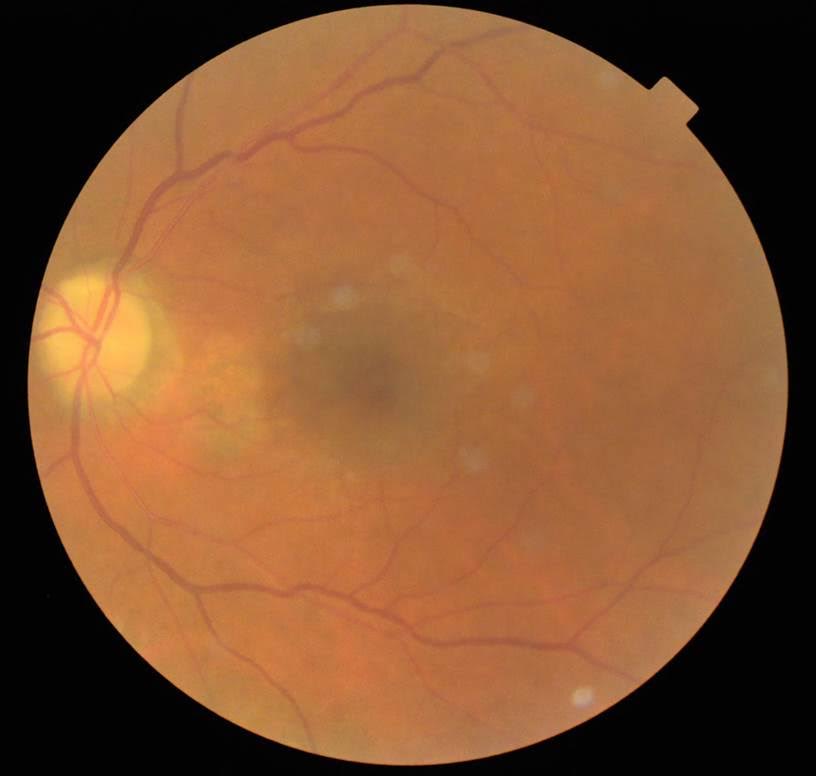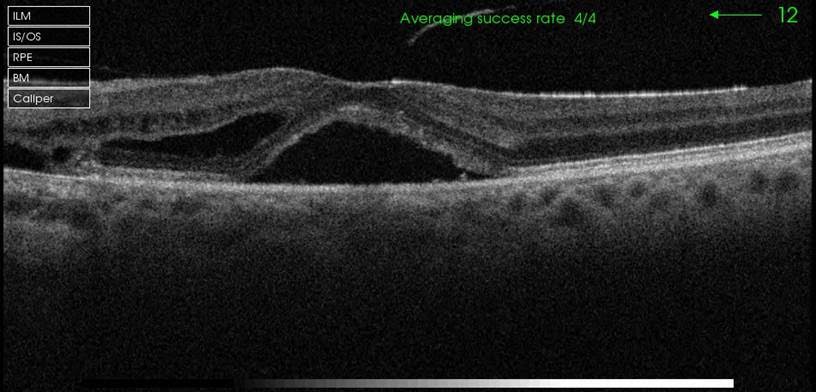 After being asked to cease his inhaled steroid for asthma and be reviewed in 8 weeks, his Left vision is unaided 6/12 pin hole 6/10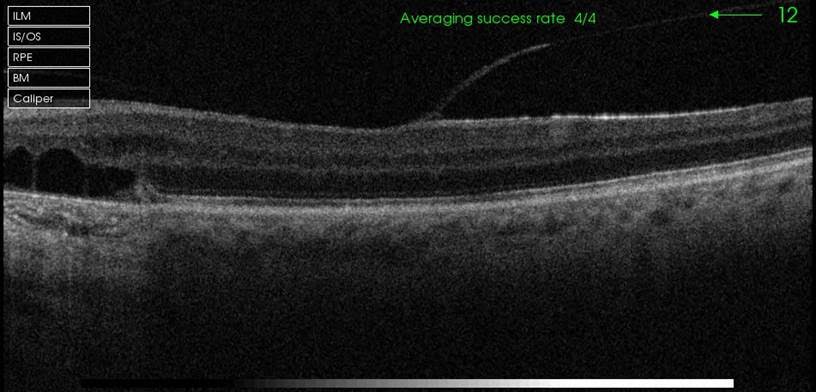 What is the main colour photo and OCT findings in the first visit?
Well circumscribed RPE alteration between disc and macula with lack of any drusen but few photographic artefacts. Possibly able to discern dull macular reflex. OCT showed central neurosensory detachment at fovea, with partially elevation vitreous hyaloid at macular centre. Nasal to fovea, there is intraretinal fluid and to the leftmost edge of the scan, there is disruption of the ellipsoid layer wih outer layer cystic changes over the area of pigment atrophy
Based on the OCT features, colour photo and clinical course, what do you think is the most likely diagnosis?
vitreomacular traction
neovascular age-related macular degeneration
central serous chorioretinopathy
optic disc pit maculopathy
None of the above
Click for answer.
3. Physical findings, time course as well as resolution by stopping inhaled steroid is very suggestive of acute on chronic central serous chorioretinopathy. Angiography can be used to exclude conclusively any neovascular age-related macular degeneration
How should he be followed up now?
Given that he has improved, he should be reviewed 3 monthly for the next 12 months and communication established to inform his GP about the effect of inhaled steroid on his acute episode of moderate CSC